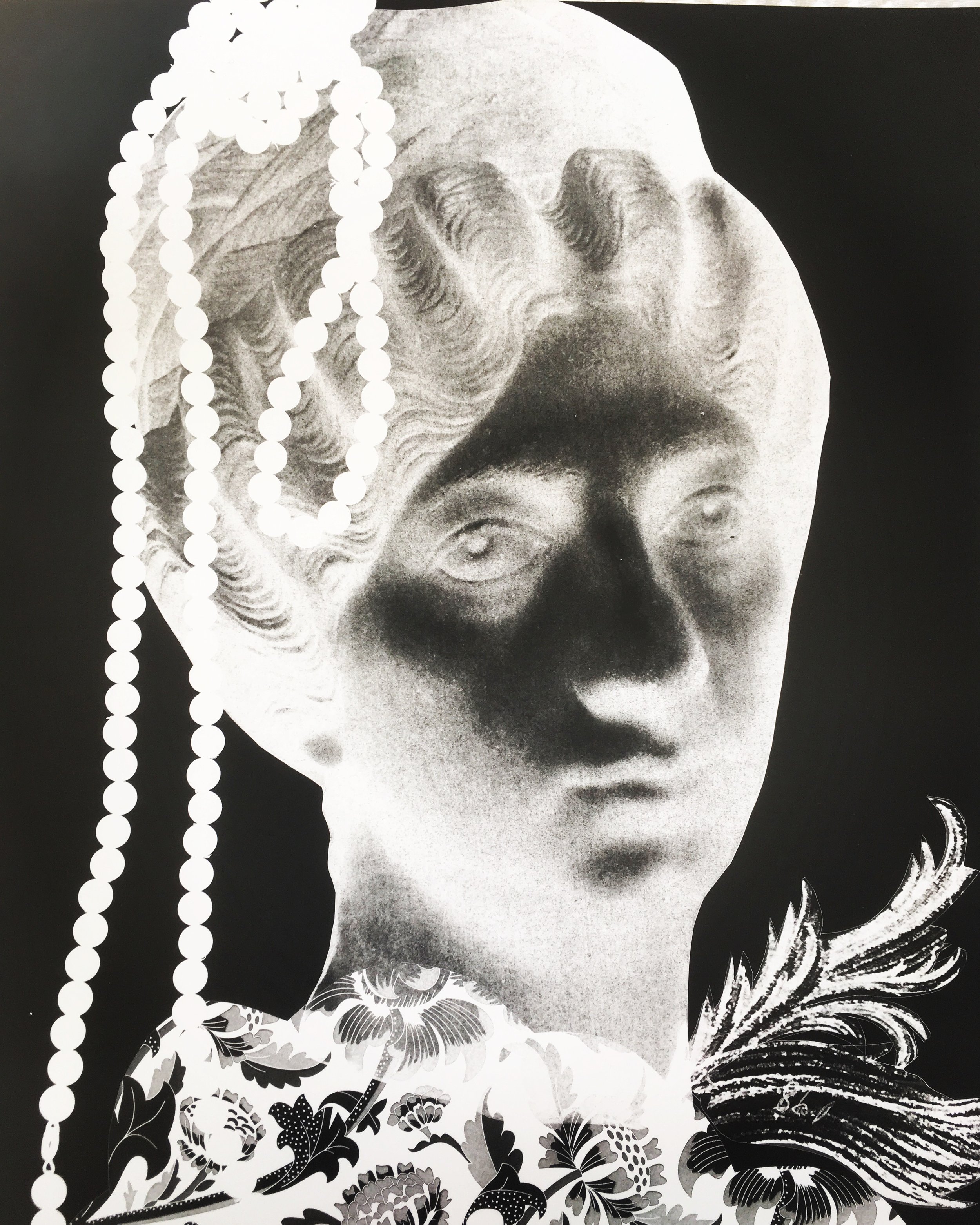 Shadow Play
This exhibition is the result of my artist residency at the Leonora Carrington Museum in San Luis Potosí, Mexico, during July-August 2019. During this residency, I have explored for the first time the medium of photography, with an emphasis on the instinctive process of photograms, evoking the irrational aesthetics of surrealism. The female characters presented here function not so much as self-portraits but as hybrid, fantastic alter-egos.
Also as part of this project, I have invited my colleague the artist Michael Szpakowski to collaborate with me by creating together a work in sound, which stages in a strange and poetic way the dreams of several women artists and art world professionals. The piece is purposefully both in English and in Spanish, reflecting the cultural trajectory of Leonora Carrington's life.
Szpakowski's work explores the mystery of everyday life and of being human in a particular place and time. Something that typifies his work in sound is the discreet use of technology to achieve innovative artistic objectives. Accompanied by a soundtrack of musical fragments composed and interpreted by the artist, this presentation of the world of dreams seeks to create a modulated, intimate and aesthetically impressive experience that we hope will captivate the public, in graceful dialogue with the oneiric playfulness of my photograms.